TAKING THE STRESS OUT OF DIGITAL MARKETING
How We Work
If digital marketing can sometimes seem a bit faceless, we're here to show you that there's another way. For us, the journey starts and ends with you, the client, and achieving your goals – here's how we get there.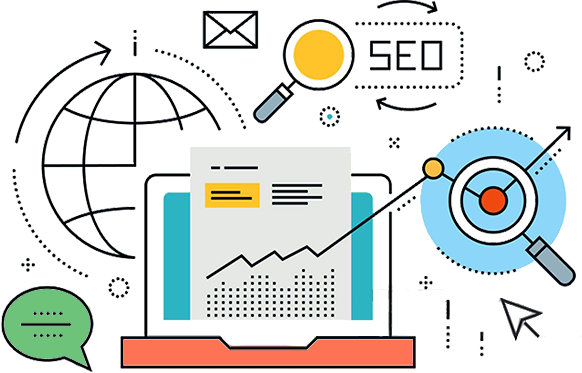 HOW WE HELP YOU REACH YOUR DIGITAL MARKETING GOALS
The Journey Starts Here...
YOU FOUND MEDIA WAYPOINT... YAY!
Getting To Know You
Before we can start work on a project, we need to get to know you and your business. After an initial consultation to discuss your needs, we'll then make it our business to know your company inside out. That means understanding your industry, your competitors, how you operate, who your customers are and what your goals are. We'll then use this research to develop a targeted strategy to meet your objectives. It's all about the research at this stage.
Let The Building Begin
Now the fun part. With the research stage complete, we'll have a solid idea of your business and objectives. We'll then use some pretty nifty software and digital marketing know-how to begin the build phase based on our findings and start putting together a well-researched, well thought-out plan of action with detailed tracking and measuring installed, and only once you're happy with it will we hit the GO button.
Keeping Watch
Once your campaigns go live, that's just the beginning. Our tracking tools allow us to monitor and track all digital activity every second of the day, from social media engagement to website conversion. This process is crucial as it will help us to see what's working and what's not, especially as things can change with super-sonic speed in the digital arena. So, we'll be keeping an eye on your digital strategies and make sure you stay ahead of the competition.
Peace Of Mind
We want you to be able to sit back and enjoy the journey while we do the hard work. We'll constantly measure the success of your campaigns to make sure your goals and targets are being met, and we'll make you aware of any changes we feel we need to make to improve your website even further. Every month we'll talk you through a full and detailed report on the progress of your campaigns and discuss your future objectives. If you have any questions, we're always contactable and can talk you through queries at any time.
Regular Catch Ups!
Even though your digital marketing is up and running and delivering the results you want, it's important that we keep-up with the ever-changing digital landscape. Regular reviews and planning sessions are essential, which can be done either face-to-face or via conference call, keeping you in the loop and us at the top of our game.
Fancy Taking The Plunge?
There's nothing we like more than getting stuck into a new challenge. Drop us a line and we'll be happy to chat through your ideas and see if we can help you achieve them.