IS PAY-PER-CLICK MARKETING RIGHT FOR YOU
PPC (Pay Per Click)
Pay Per Click, or PPC, is a one of the most effective ways of targeting those all-important potential customers, particularly when you want to support high-value search phrases, or whilst your SEO strategy is catching up. Easy to get right if you know what you're doing but even easier to get wrong if you don't. It's vital that any PPC campaign is set up and run efficiently to avoid spend spiralling out of control. We have built a reputation as the agency that delivers within budget and with a healthy return on investment.
Google Ads
We have over 15 years of Google Ads experience.
Keyword Research
Everything starts with Keyword research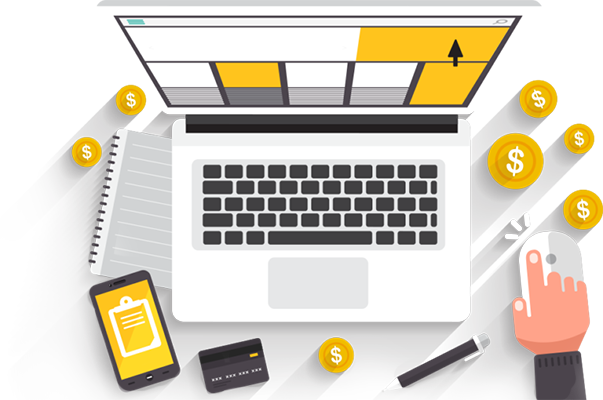 THE CHALLENGES OF PPC
We Are Not In The Business Of Making Google Or Bing Richer!
We mean it, those guys have enough money. What we want to do is make you richer through efficient, highly effective PPC marketing.
Like a small yet demanding toddler, PPC campaigns require constant attention and analysis. It is essential that any campaign is set up correctly to ensure good return on your advertising investment. We'll work to not only reduce your media spend, but also improve the quality of your visitors; increasing enquiries and sales from search through to conversion. We'll also always keep an eye on other opportunities, making sure your search presence is at the top of its game.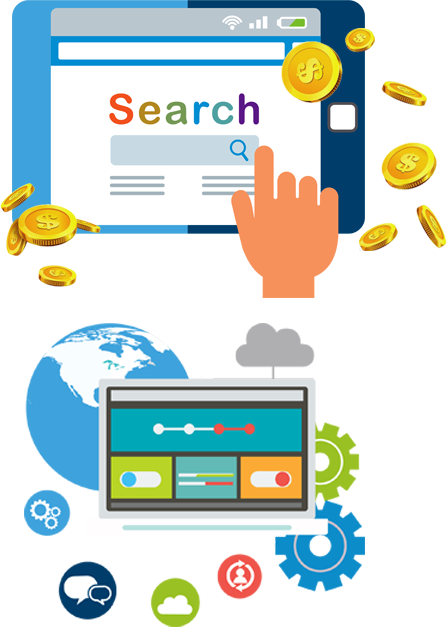 A PROVEN TRACK RECORD
Making Sure Your PPC Campaigns Deliver On Quality And Return On Investment
As with all of our Digital Marketing services, we adopt a scientific approach to PPC; backed up with market research, on-going monitoring and optimisation. We'll work closely with you to make sure all enquiries that come as a result of campaigns give you the best possible chance of conversion, exploring ways to creatively extend PPC reach to maximise return for you.
We're all about clarity, too. No hiding behind our computer screens here. We'll give you full ownership and visibility of your Google Ads account so you always know what's happening, and you'll be invoiced directly by Google for any media spend.
We can talk about how brilliant we are until the cows come home, but it's our results that really speak for themselves. We love growing with your business and we've got a brilliant roster of clients who have been with us year after year. Let us know if you'd like a testimonial – we'd be more than happy to put you in touch.
Are You Ready
For PPC?
Drop us a line for a chat about how we can kick you off with PPC or review your existing campaigns. We'll even do it for free – that's how nice we are. Even if we do say so ourselves.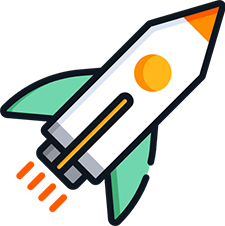 Recent Blog Posts
Digital Marketing chatter and banter from Media Waypoint
The average person spends 2.5 hours on social media per day, making it a great marketing tool for businesses to...
Keep in touch with anyone who's digitally interacted with your brand by retargeting or remarketing your advert.
For most, Halloween is an evening dedicated to dressing up in your spookiest costume and collecting (or giving away) sweet...
With the likes of TikTok, Instagram stories and now Reels, video content has become a key contender when gaining the...
For many, Valentine's Day is a day to celebrate all things love! Something that both commercial and cooperate companies can...
Do you want to engage with your customers on a more personal level? Why not try email marketing? Here are...
Working from home may still seem alien to many people across the UK and focusing on a full day of...
The Office for National Statistics found that 58% of businesses that took part in their latest survey have experienced a...
Google's parent company, Alphabet, has released their most recent financial reports and, while advertising revenue continues to be the firm's...
SEO v PPC: Which Search Marketing Method Should I Use? The ethos of digital marketing is all about raising the...
Instagram is a fantastic tool for reaching and, more importantly, engaging with your audience and customers. It's a hugely popular...
While social media advertising isn't always seen as a form of traditional selling and marketing, it's very important not to...