THE COMPLETE SOCIAL MEDIA MARKETING SOLUTION
Let's Get Social!
Don't know your tweets from your twits? We're here to help you navigate the minefield of Social Media Marketing, making sure your company's voice to the world is getting you the attention you deserve, for all the right reasons.
We can do it all. From managing your day-to-day posts designed to speak effectively to your target audience, to paid cross-channel advertising, boosted posts and Pixel campaigning, we'll make sure your social presence is working hard to attract the customers you want.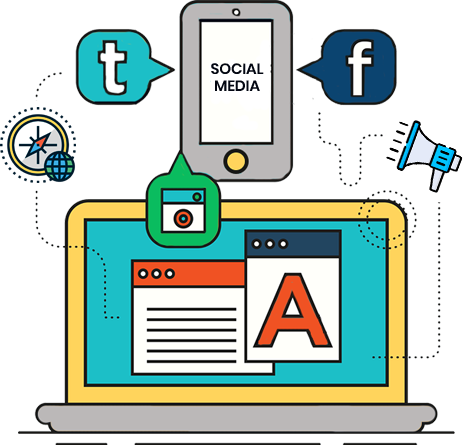 Our Approach
We want to make sure your social media marketing works as an extension to your company, helping to deliver customers that convert across every platform. We'll take a look at exactly what we feel will work best for you, creating a bespoke content plan and strategy to execute that will keep you relevant, engaging and noticed.
Although every business' social media needs are different, we recommend a multi-pronged attack when it comes to boosting your social presence. That means regular, topical and engaging posts created by us, paid ad campaigns, boosted posts and use of Facebook's Pixel tool. With any paid campaign, we'll build specific audiences to target, based on your needs, making sure your money is being well spent: to reach out to those most likely to convert.
We're not all about the proactive, you know; reactive social is our bag too. We'll constantly monitor social media chatter and news from your industry to enable us to be hot on the heels of anything relevant, keeping you at the forefront.
Our approach is simple. We'll make sure you're talking about the right topics, in the right tone, at the right time, to the right audiences.
MULTI CHANNEL STRATEGY
Growing Your Brand And Reputation On The Social
Networks That Matter Most


Communicating with your audience at the right time is essential if you want to grow your following and engage with your followers. We'll make sure that we're posting updates when your audience is online and ready to engage, in and out of office hours.

We listen out for relevant chatter across all social media channels and contribute when necessary. Social media isn't just about what you want to say, it's what others are saying too - good and bad!

No pics of breakfast here!
Keeping social media posts interesting and meaningful can be a real challenge. That's where we step in. We'll make sure you're interesting, creative and, most importantly, successfully engaging with your audience.

We measure everything to within an inch of its life, reporting on how social media activity is going, as well as the impact it's having on your website. This enables us to adapt and react quickly, ensuring your social assets are working hard for you across the board.
Are You Ready to
Get Social?
Find out how we can create engaging and far reaching Social Media Marketing strategies for your business.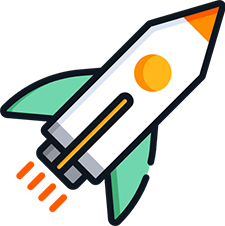 Recent Blog Posts
Digital Marketing chatter and banter from Media Waypoint
The average person spends 2.5 hours on social media per day, making it a great marketing tool for businesses to...
Keep in touch with anyone who's digitally interacted with your brand by retargeting or remarketing your advert.
For most, Halloween is an evening dedicated to dressing up in your spookiest costume and collecting (or giving away) sweet...
With the likes of TikTok, Instagram stories and now Reels, video content has become a key contender when gaining the...
For many, Valentine's Day is a day to celebrate all things love! Something that both commercial and cooperate companies can...
Do you want to engage with your customers on a more personal level? Why not try email marketing? Here are...
Working from home may still seem alien to many people across the UK and focusing on a full day of...
The Office for National Statistics found that 58% of businesses that took part in their latest survey have experienced a...
Google's parent company, Alphabet, has released their most recent financial reports and, while advertising revenue continues to be the firm's...
SEO v PPC: Which Search Marketing Method Should I Use? The ethos of digital marketing is all about raising the...
Instagram is a fantastic tool for reaching and, more importantly, engaging with your audience and customers. It's a hugely popular...
While social media advertising isn't always seen as a form of traditional selling and marketing, it's very important not to...