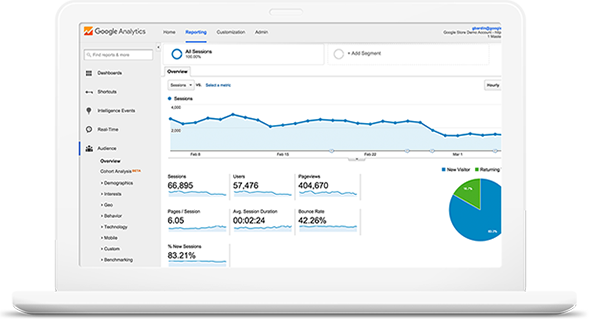 WE MAKE YOUR WEBSITE WORK HARDER
SEO And Why It's Important
For Your Business
A well-executed SEO (Search Engine Optimisation) strategy will help you get to the giddy heights of position one results on Google and Bing. "Why's it so important?" We hear you shout from the rooftops. It's not rocket science (even if we like to think it is!). If your website is ranking higher organically, you're more likely to be considered trustworthy, driving more valuable visitors to your website. More visitors = more enquiries or sales. Win, win!
HOW WE WORK
No black magic here,
just good solid SEO
As with any good digital marketing approach, we don't see search marketing as a stand-alone activity. We'll establish key search phrases to work into content on your site and identify key websites to target through inbound link-building activity; monitoring the performance of inbound links to maximise opportunities with those who work best at driving traffic to your door. We're all about creating a holistic and adaptive strategy to boost your web visibility, each element working seamlessly together to make sure you're being seen.

Backlinks from other websites are used by Google and Bing to measure your online reputation. If you keep good company, your reputation will increase. We identify high-ranking websites and secure editorial with backlinks, measuring the results as we go.

High-value keywords are those most commonly used to find your product or services online. Before optimising your website content, we'll establish which keywords have the highest value and benchmark these against your website (and your competitors.)

SEO is an ongoing process and search algorithms are constantly changing, meaning your website always need to stay one step ahead of the game. We'll monitor the changes and adapt swiftly to ensure that no ground is lost.

The all-important rank tracking. We'll track your overall search rank and page rank against your competitors using real time search analysis. Over time, you'll see your rank increase and ultimately see those coveted results on the holy grail of the internet: page one of Google and Bing.

Well-optimised content is an artform that not many get right. Luckily, we like to consider ourselves the Da Vincis of this particular art. We'll create web content using the correct amount of high-value search phrases and meta information, as well as well-structured on-site linking to boost your SEO efforts.

There is, of course, a whole host of tech that also needs to be in order to boost your rankings; from image optimisation to server speed enhancements. Don't worry, we don't talk geek, just plain English and will keep you in the loop at all times.
IMPROVING THE VISITOR EXPERIENCE
Visitor conversion tracking
OK, so you're getting a nice flow of organic visitors to your website, now what? SEO doesn't stop at just getting people to you. It's important that they like what they see when they get there, with user experience a biggie in making sure they don't leave once they've found your site. Visitors that get to your website via organic search are 60% more likely to convert than those who arrive via paid campaigns, so you need to make sure they can find what they're looking for.
A targeted approach to SEO
Benchmark testing against your competitors
Page one results will dramatically improve your ROI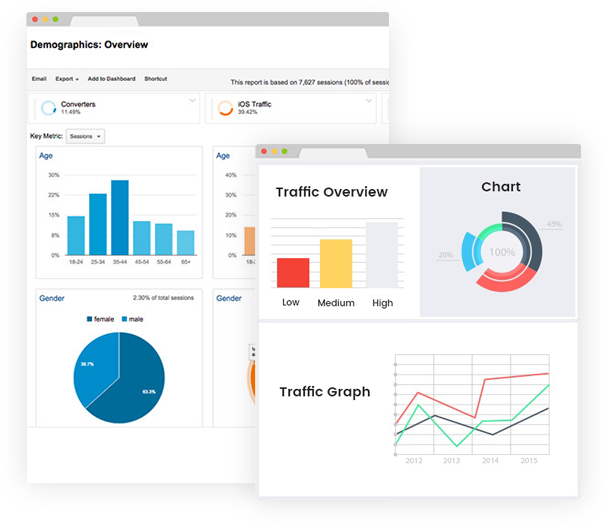 CHECK YOUR SEO PERFORMANCE
How Is Your Website Currently Performing?

Do You Want More Organic Traffic?
We love nothing more than taking a website from zero to hero. Why not get in touch for a free and full audit of your website and SEO? No geek. No bamboozling. Just an honest review.